Virtual Reality Like
You've Never Xperienced
WE specialize in Custom Group Events
Group Outings, Team Building and Private Events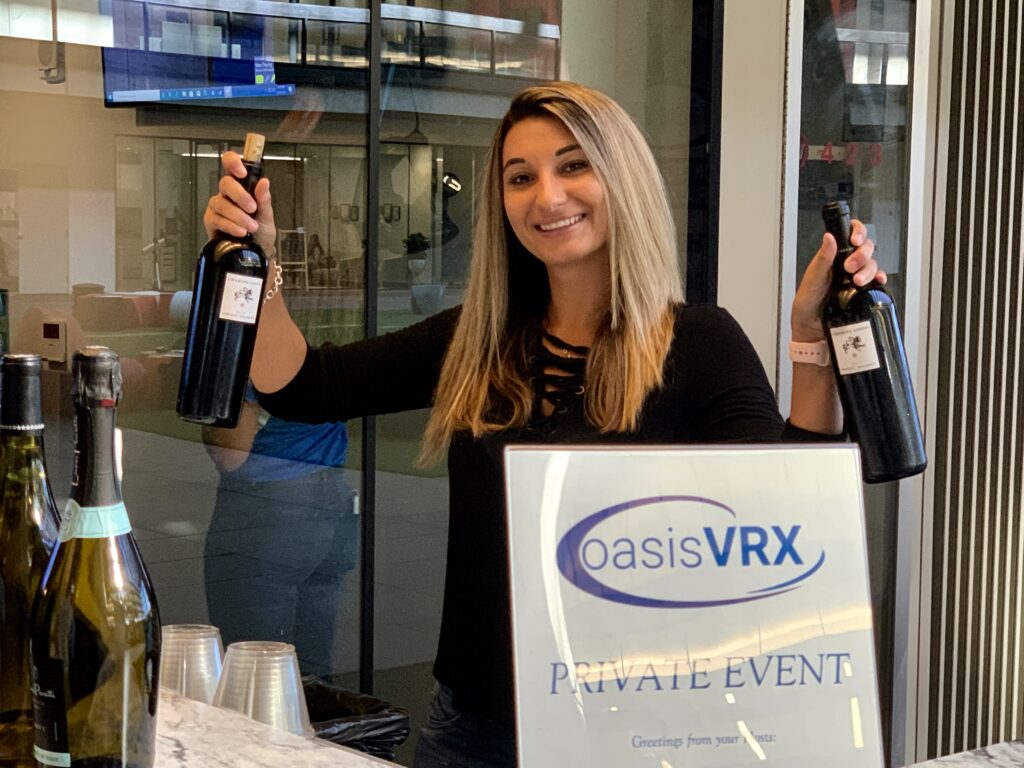 Create your custom Xperience with a variety of options available. 
Your staff was really prepped well. We ended up setting up one more table and making one big square with the chairs all around it. I appreciate all your help and will definitely recommend to others as I'm sure our whole group will too!
Took 13 of my workers there for our year end team building. Lot's of fun, great staff!
They were more than happy to help us all. We brought in food and drinks and had a lot of laughs.
Aside from getting everyone set up and helping with the Virtual reality as necessary, they offered and helped us with the setup, clean up and even bringing the leftovers out to the car! They understood to keep to the clean, nice games that we preferred.
Oasis was a great experience for me and my group. I brought 50 students and 10 staff and Todd and Scott made sure that we had a fantastic time. All the of games from the shooting to interactive boxing and racing were very engaging for our kids. They had a great time! I go on at least 15 trips a summer with my program and this one was easily at the top of my list. I would recommend to anyone looking for a great time with their kids of any size.
I hosted a corporate event with the helpful planning of Scott. The staff was so attentive in both setting up all the VR equipment as well as organizing the coolers of ice, plates and utensils for our food. There were so many different experiences to choose from that the staff tried getting to know the team in order to propose something they'd like. This included a form of pictionary which was fun to play in a group, bowling and tennis, underwater scubadiving and more. Thanks Scott and Oasis VRX team for a fun afternoon.
Searching Availability...